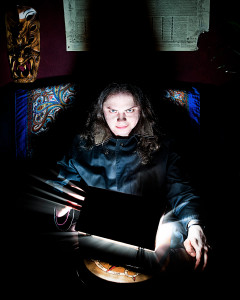 In the second of of three special episodes recorded live at the 2nd International Left Hand Path Conference we have Taylor Ellwood. Taylor is a magician, professional speaker, spiritual coach, business coach, and writer. He's an editor at Immanion Press and some of his many books include: Pop Culture Magick, Magical Identity, and Inner Alchemy. Taylor is available for classes, public speaking, and tarot readings through his website http://www.magicalexperiments.com/.
The presentation is on Manifesting Wealth.
Special thanks to Laurie Pneumatikos and everyone who put so much time and effort into holding the Left Hand Path Conference.