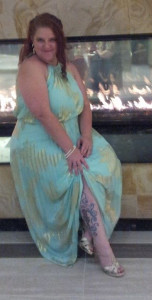 In this first of three special episodes recorded live at the 2nd International Left Hand Path Conference we have Laurelei Black. Laurelei is a devoted priestess of Aphrodite, one of the founders of Asteria Books, an author of eleven books, including, Liber Qayin, The Witches Key to the Legion, and Temple of Love. She is one of the principle organizers of the Babalon Rising festival, as well as many other festivals held at Midian, a campground she helped create to cater to pagan events.
Her topic for this talk is Siren, Succubus, Seductress: The Devil's Bride.
Special thanks to Laurie Pneumatikos and everyone who put so much time and effort into holding the Left Hand Path Conference.