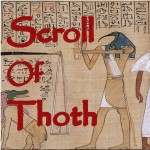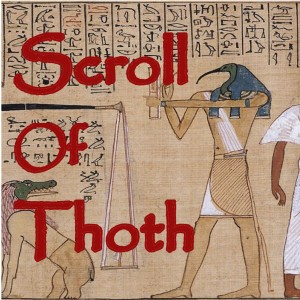 In this episode James and Colleen talk about invocation, what it is, how it's practiced, the spirits involved, and adding it to your practice.
You can listen by clicking the link below, download by right-clicking, subscribe to our RSS feed 
  in your favorite pod-catcher, or find us on iTunes.

People and things mentioned in the show:
Drawing Down the Moon, by Margot Adler
Good old Gerald Gardner, you should know who he is, and the Golden Dawn
Our friends at Anabasis Encampment OTO, and Frater Appollon GauVion's excellent Youtube channel demonstrating many of the OTO rituals.
Janet & Stewart Farrar and Gavin Bone are leading the charge in spiritual witchcraft
"Loki's Song," by Mikal Hrafspa
Muse, on the Scroll of Thoth website
Suggested Reading
Drawing Down the Moon, by Margot Adler
Divine Horsemen, by Mara Deren
The Inner Mysteries: Progressive Witchcraft and Connection to the Divine, by Janet Farrar and Gavin Bone
Devoted, various contributors, by Scarlet Imprint
Announcements
My Babylon by James L. Wilber A serial novel about the paranormal and dark desires. The story of a cursed young man who has an intimate view of the Apocalypse. My Babylon weaves elements of urban fantasy, erotic horror, and real-world occult practices, to form a unique personal tale that thrills, terrifies, and even enlightens.
My Babylon is told in a series of novellas. Books 1-4 are now available in the Kindle store.
The final chapter, Book Five: Beast, is coming June 25th.
Connect with James at, jameslwilber.com, Facebook, Twitter, and tumblr, and scrollofthoth.tumblr.com.
Connect with Colleen on facebook.