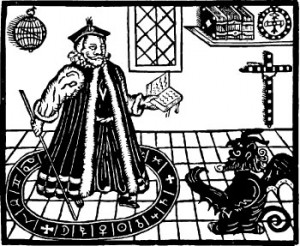 This episode James, Colleen and special guest Joel Monka talk about evocation.
You can listen by clicking the link below, download by right-clicking, subscribe to our RSS feed 
  in your favorite pod-catcher, or find us on iTunes.

People and things mentioned in the show
Peter J. Carroll has offered to participate in an email interview for the website. Please send us your questions, especially those concerning his new project, The Epoch. Email us at james at scrollofthoth dot com or call us and leave a message at 317-296-3247.
Lon Milo DuQuette's books – My Life with the Spirits, and Low Magick: It's All In Your Head… You Just Have No Idea How Big Your Head Is
Read about the demon Mr. Clicks
Getting what you ask for – jobs that suck
Announcements
Visit Joel's blog at http://cuumbaya.blogspot.com/
Get Underground, a modern retelling of the Hades and Persephone myth, at Amazon, Smashwords, Barnes & Noble, Apple, Kobo, and wherever ebooks are sold.
You can now download My Babylon – Book One: Body for free at Amazon. Please download a copy to help me move up the charts.
James has released the My Babylon Complete Edition containing all five novellas. You can buy it in on Amazon both as a Kindle ebook and in paperback.
His new book, Chasing the Wyrm, is coming March 15th.
See James' new blog http://magicalrecord.tumblr.com/ his current magical journal.
Call and leave a message for the show at 317-296-3247 or email james at scrollofthoth dot com.
Connect with Joel on facebook.
Connect with Colleen on facebook.
Connect with James at jameslwilber.com, Facebook, Twitter, and tumblr, and scrollofthoth.tumblr.com.
Please consider helping the show by using our Amazon search window and donating via Paypal.
Our music is graciously provided by Shoeboxx Recordings. Check out their music on Soundcloud and like them on facebook. The intro is a selection from Journey by Kouben, the ending music is Hair Dye the WTCHDCTR remix by Eest Coast.