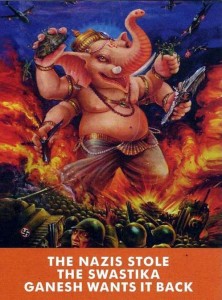 Special guest Shade OfRoses talks with James and Colleen about religious persecution.
You can listen by clicking the link below, download by right-clicking, subscribe to our RSS feed 
  in your favorite pod-catcher, or find us on iTunes.
People and things mentioned in the show
The row at Indianapolis Pagan Pride Day 2012.
Announcements
Paul Meets the Ghost of Xmas Past by Shade OfRoses, is now available at Amazon, Smashwords, and Kobo.
Get Underground, a modern retelling of the Hades and Persephone myth, at Amazon, Smashwords, Barnes & Noble, Apple, Kobo, and wherever ebooks are sold.
Both stories and more are a part of A Mid-World Christmas Collection, available at Amazon, Smashwords, Barnes & Noble, Kobo, and soon to be in print.
See James' new blog http://magicalrecord.tumblr.com/ his current magical journal.
You can now download My Babylon – Book One: Body for free at Amazon. Please download a copy to help me move up the charts.
James has released the My Babylon Complete Edition containing all five novellas. You can buy it in on Amazon both as a Kindle ebook and in paperback.
Call and leave a message for the show at 317-296-3247 or email james@scrollofthoth.com.
Connect with Colleen on facebook.
Connect with James at jameslwilber.com, Facebook, Twitter, and tumblr, and scrollofthoth.tumblr.com.
Please consider helping the show by using our Amazon search window and donating via Paypal.
Our music is graciously provided by Shoeboxx Recordings. Check out their music on Soundcloud and like them on facebook. The intro is a selection from Journey by Kouben, the ending music is Hair Dye the WTCHDCTR remix by Eest Coast.