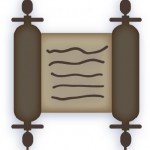 Every week I share with you seven websites with great resources or fantastic art to raise your knowledge and your gnosis.
What occultist doesn't appreciate books? This week's collection of links is a list of purveyors of fine tomes. It skews towards publishers, as it's not that difficult to find new books on Amazon, but I included a couple of re-sellers for their breadth of product and specialty in rare and out-of-print.
Scarlet Imprint – http://www.scarletimprint.com   I may have mentioned Scarlet Imprint in a previous post, but they kick so much ass. Truly the cutting edge of modern magick. They produce everything from magnificent talismanic hardcovers to pdf editions.
Avalonia Books – http://avaloniabooks.co.uk   Another publisher with outstanding writers.
Salamander and Sons – http://www.salamanderandsons.com   Some of the best writing on modern and ancient alchemy.
Anathema Books – http://www.anathemabooks.com   A re-seller with a huge collection of not only occult books but esoteric counter-culture of all types.
Weiser Antiquarian Books – http://www.weiserantiquarian.com   The most respected name in rare and out-of-print editions.
Ouroboros Press – http://www.bookarts.org   Like Scarlet Imprint, their books are amazing works of art.
The Original Falcon Press – http://www.originalfalcon.com   Have to give a nod to the folks who have kindly let us use Peter J. Carroll's recording for our first podcast coming in March. A great selection of well known greats in the field.