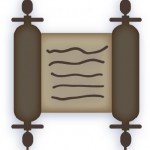 Every week I share with you seven websites with great resources or fantastic art to raise your knowledge and your gnosis.
Technical difficulties with the podcast have kept me occupied, so once again, no long form blog this week. Instead, how about a list of other great blogs you can read instead?
The Blog of Baphomet –  http://theblogofbaphomet.com/   From the people who brought you the Book of Baphomet. Serious chaos magicians.
About.com Paganism & Wicca – http://paganwiccan.about.com/   I can't count the number of times I've turned to this blog as a resources. There's a lot of great material here.
Rune Soup – http://runesoup.com/   A great mix of technology, esotericism, and opinion from a chaos magick perspective.
Occult Sentinel – http://occultsentinel.com/blog/    Reviews and opinions on new occult related media and news
Technoccult – http://technoccult.net/#archive    Psyco-social commentary for culture jammers.
The Wild Hunt – http://www.patheos.com/blogs/wildhunt/    The best source for current events that involve paganism.
IAO131 – http://iao131.com/    A blog on all things Thelema. Io Pan!