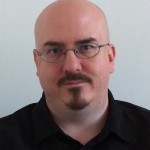 Frater Threskiornis, AKA James L. Wilber
4* IOT, Scribe of the Order of Emergent Magi
James L. Wilber is best known to the esoteric community through his podcast, Scroll of Thoth, and the accompanying tumblr blog scrollofthoth.tumblr.com. He also keeps excerpts from his personal magical diary at magicalrecord.tumblr.com.
His current writings include novels and short stories, many of them with spiritual and esoteric themes. He is the author of, My Babylon, novel about the paranormal and dark desires. The story of a cursed young man who has an intimate view of the Apocalypse. My Babylon weaves elements of urban fantasy, erotic horror, and real-world occult practices to form a unique personal tale that thrills, terrifies, and even enlightens.
He has contributed to numerous books for roleplaying games from companies such as: Wizards of the Coast, Paizo Publishing, White Wolf Studios, Bastion Press, and Atlas Games. He was also a writer on the Origins Award nominated, Buffy the Vampire Slayer Roleplaying Game by Eden Studios.
James is a member of Mid-World Arts, a collective of indie writers dedicated to helping each other produce quality works.
Mr. Wilber also assumes the roles of husband, gamer, and owner of a 100-lb Alaskan Malamute.
He lives in Indianapolis, a dreary place built by masons obsessed with circles.
Get more of his writing at jameslwilber.com.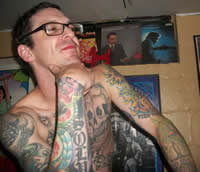 Frater Zentra El, AKA Jason Gough
3* IOT, Priest of Chaos, PR of the Order of Emergent Magi, Keeper of the dread Gutter Bible
Jason has over 15 years expierence in the Magical arts he is proficient in most Magical operations.
His knowledge includes, Thelema, chaos magick, voodoo, Enochian, Goetia, and a variety of Mythos workings. He can be found presenting lectures and workshops on Emergent Magick (EMK), a new form of occultism emphasizing group ritual, ancestor worship, and the psychedelic experience. He is a member of Temple Ne-ga-ee-kia based in the central badlands of the North American Section of the PACT. He is an accomplished artist, musician, and entrepreneur living in Rockford, IL. IAO KAOS!
Sator Latrantis, AKA David Zey
4* IOT, Magister Templi Ne-ga-ee-kia
Chaote. Rave goddess. Onesie enthusiast. The 3 pillars of Latrantis's faith are Love, Rhythm, and Humor. Thus, the primary purpose of this Chaos Magician's existence is to give hugs, make you shake your groove thang, and/or throw you into fits of raucous laughter. Sator Latrantis is the most hilarious member of the IOT.
Past Hosts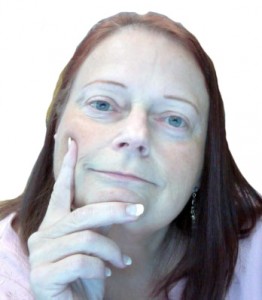 Colleen Kelly considers herself to be a mystic; someone who knows when her foot is on the right path and how to follow it even if she cannot totally define it at any given moment.
She is an Ordained Pagan Minister and holds a Master's degree in Comparative Religion. Currently she teaches Wicca and Asatru inside the walls of several Indiana Department of Corrections Facilities and is the founder and director of IPPM (Indianapolis Pagan Prison Ministry).
You can find her on Facebook as Colleen Kelly (Indianapolis) or email her directly at wooglett at gmail dot com (no spam please).
Most evenings she can be found cuddled up in her bed with her "Westie" and her Calico cat reading a good book (often one written by James Wilber or Shade of Roses).